Predator International is a Colorado based company dedicated to the finest quality air gun ammunition.
Established in 2001 upon the creation of the innovative and patented Polymag Pellet, Predator set itself apart by supplying the market with both the Polymag pellet as well as the world-renowned JSB line of pellets.
As a distributor, Predator Pellets has further expanded its product line to include a number of high-quality air gun pellets from several brands.
Sign Up for our Newsletter
Stay up to date with new products and information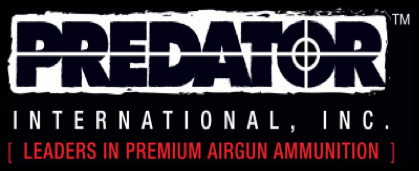 ---
Monday – Thursday : 08:00 A.M. – 3:00 P.M.
Closed: weekends
---
---
303-761-1236
24 hr Hotline: 1-855-246-9948
Lorem ipsum dolor sit amet conse ctetur adipisicing elit, sed do eiusmod tempor incididunt ut labore et dolore magna aliqua. ut enim ad minim veniam,
-Happy Customer
Lorem ipsum dolor sit amet conse ctetur adipisicing elit, sed do eiusmod tempor incididunt ut labore et dolore magna aliqua. ut enim ad minim veniam,
-Happy Customer
Lorem ipsum dolor sit amet conse ctetur adipisicing elit, sed do eiusmod tempor incididunt ut labore et dolore magna aliqua. ut enim ad minim veniam,
-Happy Customer